All professionals at Institute for Advanced Cardiovascular Care, LLC maintain the highest levels of accreditation and pursue ongoing education to stay abreast of the latest trends in the field of cardiology. Read on to learn more about our staff's experience and training.
Aamir Javaid, MD
Cardiologist in Kissimmee, FL & Poinciana, FL
Institute for Advanced Cardiovascular Care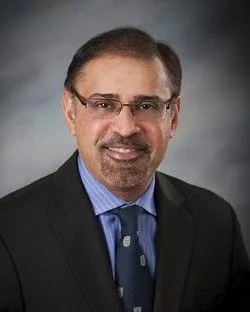 Dr. Aamir Javaid is Board Certified in Cardiovascular Disease and Interventional Cardiology. He is a Fellow of the American College of Cardiology and of the American Society of Cardiac Angiography and Interventions . He offers comprehensive consultative cardiology including Preventive Cardiology, Echocardiography, Vascular testing and Nuclear Stress testing. His particular expertise is as an interventional Cardiologist specializing in coronary interventions and endovascular therapy of peripheral arterial disease.
Dr. Javaid attained his medical degree at Aga Khan University in Pakistan. He completed his residency in Internal Medicine at Duke University in Durham, NC. Following that, Dr. Javaid completed a cardiology fellowship at Duke University Medical Center. He then became a Fellow in both Cardiovascular Disease and Interventional Cardiology at Washington Hospital Center/Georgetown University Hospital.
He has privileges at Osceola Regional Medical Center, Florida Hospital, Poinciana Medical Center and is pleased to offer multiple clinical locations. He is respected and regarded highly by his patients for his professional and compassionate bedside manner.